This just in!
Not seeing it? Look harder!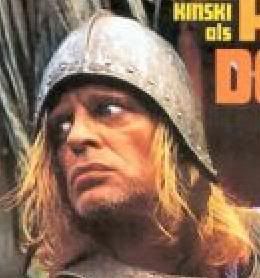 That's right! Not a confused German fisherman, but (German) actor Klaus Kinski as Lope de Aguirre, a Spanish soldier exploring the Orinoco river in South America to find El Dorado, the city of gold!
And look what's on the wikipedia article itself!
Well, there you have it. I think the evidence speaks for itself.